Management commitment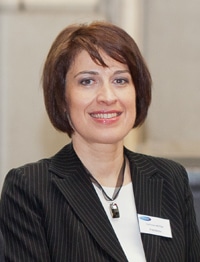 As CEO of REXOR, I am committed, alongside my teams , to improving our organisation whilst respecting the relevant standards and the wishes of our stakeholders.
This commitment is based on :
Our REXOR business plan 2016.
Human resources : A responsible Q.H.S.E, process pilots and motivated teams of staff.
Financial resources dedicated to projects QHSE.
Measurement indicators or performance axes of our QHSE policy.
For the fiscal year 2013-2014, are as follows :
Put men and women at the heart of organizational success
To achieve our 2013-2014 roadmap based on our business plan
To develop processes that ensure high overall performance , energy conservation and a reduction in our environmental impact
Position itself as an innovative company, profitable and responsible
This global policy is communicated to all employees and is relayed in the form of goals at all levels of the organisation, so that each member of staff is aware of the importance of his or her contribution , for ensuring the sustainable development of the company.
Valérie ROBIN                                   Corinne HEITER
Directeur Général                                          Président