Coating/lamination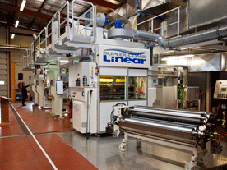 Coating consists of applying a varnish or glue to a flexible material (plastic films, aluminium, paper…) to give it specific functions linked to the end use of the product.
Coating the substrate with glue (laminating) or varnish (coating or printing) ,, is performed by photogravure using a deep-engraved cylinder (called a screen), then passing the film through a drying tunnel to evaporate the solvents or water. .
Techniques : photogravure or 5 cylinder system
Deposition : 0,5 to 4 g / m²
Substrates : films from 6 à 175 microns – papers from 4toà 300 g / m² – Aluminum from 9 micronmicrons
What functions does the varnish provide ?
REXOR is supported by an R&D department for developing a comprehensive range of functions delivered by its varnishes : colour, printability, sealability, oxygen or steam barrier, contact with foodstuffs, reflectance, authentication…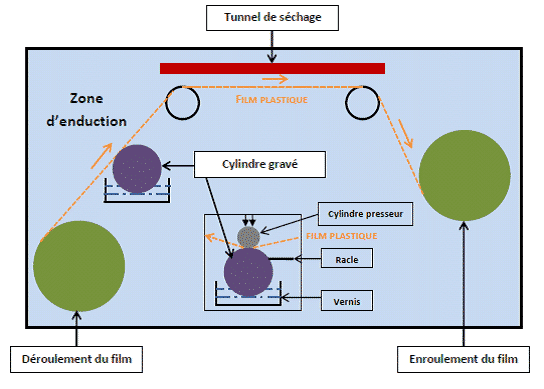 Lamination

Lamination is an operation that consists of attaching two materials together .
Lamination dry phase :
Solvent glue – water-based glue
Application of a solvent or aqueous glue ,
Evaporation of solvents,
Lamination - calendering of a functional film .
Solvent-free glue

Application of glue using 5 cylinder system ,
Lamination - calendering of a functional film .
.