Innovative functions on flexible substrates
Energy saving: Rexotherm®
Low-emissivity
Thanks to a process of metallisation with double bank, Rexotherm films. have very low emmissivity. They ensure exeptional performance for multi-layor insulated products.
Durability
Rexor has developped varnishes which protect against scratches and oxydation of the aluminum deposit under tropical conditions. Those varnishes protect the reflective properties of the film Rexotherm® during a very long time.
Speed ​​of service
For all the standard products, we ensure shorts delivery time : between three and five days.
Unique know-how, technical and environmental benefits.
Rexotherm. is a wide range of films and complex reflective and low-emissive. Used in the manufacture of mattress insulating multi-layer or under roof membranes.
Rexotherm. allows to considerably improve the thermal performance of the finished products and extend their life.
The combination of our highly specialized techniques of metallizing, coating and lamination, also make our films the ideal product for applications such as' aerospace and Cryogenics.
Our different films and laminates:
The reflective metallised films allow the removal of thermal radiationthus preventing heat loss. These films are particularly recommended for applications not requiring special protection.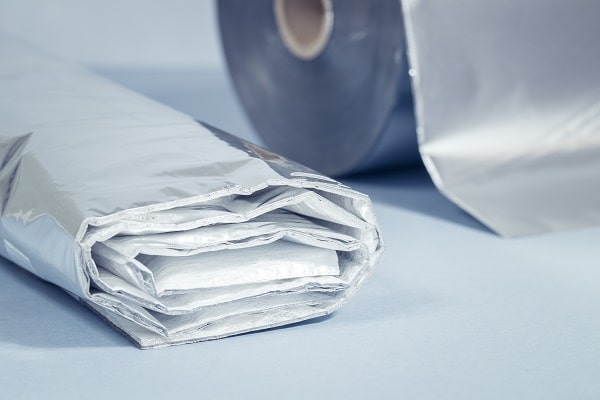 Base supports
Polyester (PET) 12µ, 23µ, 36µ
Polypropylène (OPP) 15µ, 20µ
Polyethylene (PE) 38µ, 70µ
Alternative thicknesses on request
Métallisons way to many other media such as polyimides Film PEEK, non woven on request.
Metallising
Standard optical density : 2.2; 2.8
Specific optical density: 0.7, >3, 400 Angstrom deposit
Other possible deposits on demand (optical density or resistivity) specifications
Metallisation 1 or 2 sides
Metallised films and coatings

We have developed a full range of Low-emissive varnishes ensuring a high protection of the metallization from scratches or oxidation of the aluminum. Our films are resistant to ageing under severe conditions of temperature and humidity. Coating one or both faces.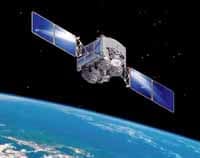 Lamination of reflective films barrier to water vapour, associated with a foam or a polyethylene film of different thickness with different type of tear resistant grid.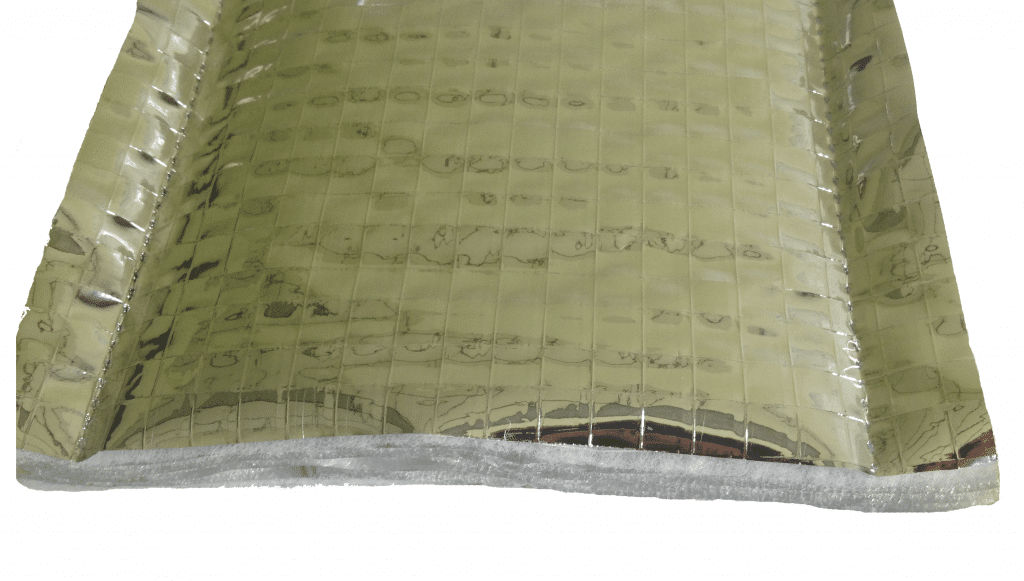 BK-REX® laminates
BK-REX are refrective films, barrier to waper vapour, laminated with a grid and a Polyethylene film.
Differents sicknesses available : 55gr/m², 69gr/m², 75gr/m², 135gr/m²
BK-REX® structure :

Other assemblies
Other assemblies possible : conductive laminate PET/ALU, Paper/ALU, non woven/metallise PET, PET/foam
Lamination of aluminum foil 7µ, 9µ and 12µ
Range of survival blankets:
Polyester 12µm
38μ and 70μ polyethylene
Customization of the survival blankets (logo, colours)